PARTERNSHIPS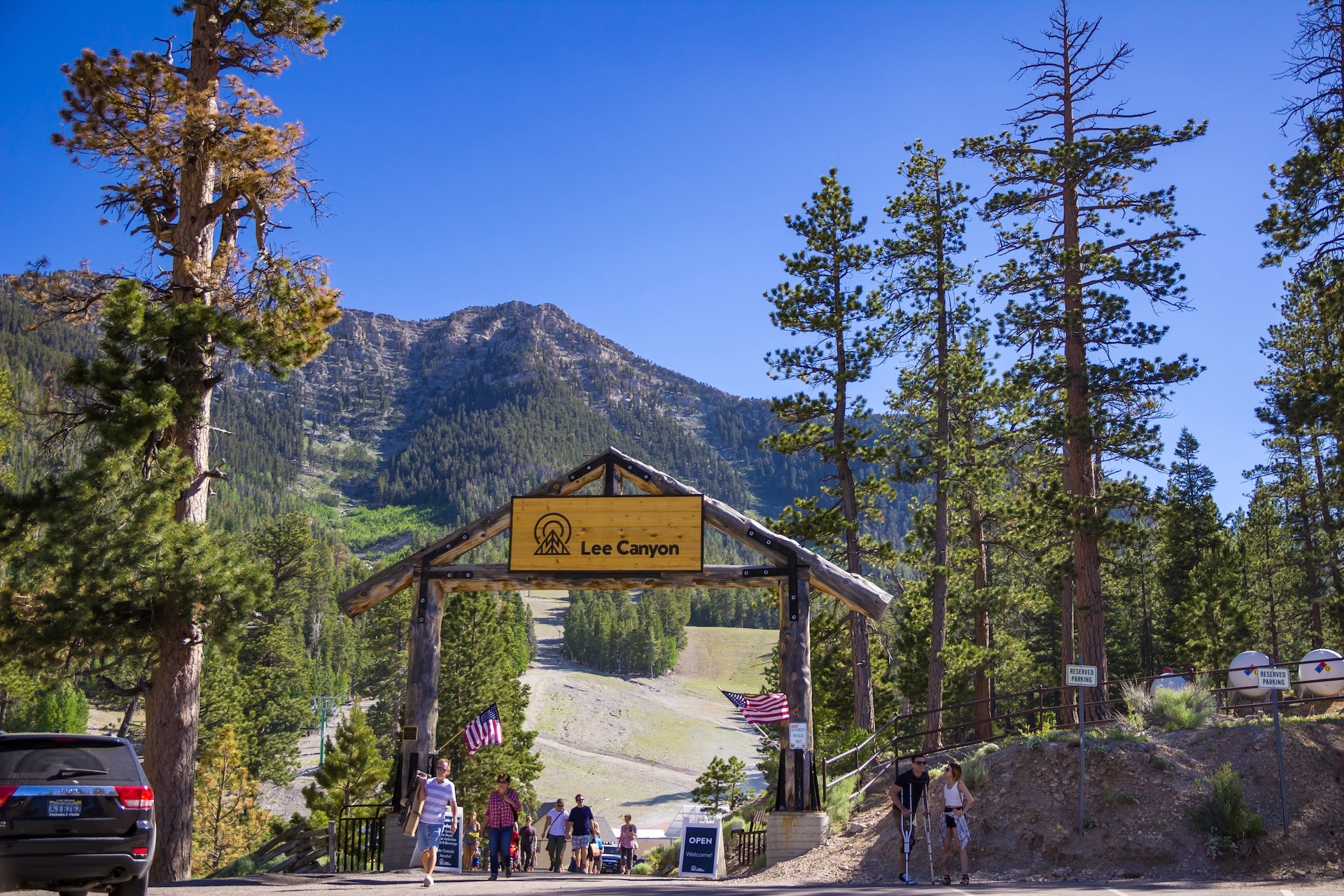 Lee Canyon is proud of our partnerships with these sponsors that help us support the outdoors & adventure lifestyle!
US Forest Service
Lee Canyon is located in the Humboldt Toiyabe National Forest and operates under permit with the USDA Forest Service. The mission of the Forest Service is "To sustain the health, diversity, and productivity of the Nation's forests and grasslands to meet the needs of present and future generations." Its motto is "Caring for the land and serving people."
Subaru Of Las Vegas
Regardless of the weather report, call on Subaru Symmetrical All-Wheel Drive and Lee Canyon Mountain Resort to help you make the most of it. You'll not only have miles of runs at your disposal, you'll be able to blast through winter's squalls to take advantage of the freshly fallen snow. It's that kind of capability and versatility that makes Subaru the vehicle for serious skiers and riders. And it's what makes Subaru of Las Vegas the Official Vehicle Dealership of Lee Canyon Mountain Resort.
Coors Light
BORN IN THE ROCKIES® Est'd 1978. Always lagered, filtered and packaged cold, making Coors Light the world's most refreshing beer. Every brew of Coors Light is made with traditional two-row lager malt which is made from our unique high county barley and four hop varieties. These are selected for their delicate aromatic properties. Coors has been using the same type of high country barley for decades for a history you can taste.
Pepsi
PepsiCo products are enjoyed by consumers one billion times a day in more than 200 countries and territories around the world. PepsiCo generated approximately $63 billion in net revenue in 2016, driven by a complementary food and beverage portfolio that includes Frito-Lay, Gatorade, Pepsi-Cola, Quaker and Tropicana. PepsiCo's product portfolio includes a wide range of enjoyable foods and beverages, including 22 brands that generate more than $1 billion each in estimated annual.
High Fives Foundation
High Fives Non-Profit Foundation, based in Truckee, CA, became an official 501C.3 Non-Profit on January 19, 2009. Founded by Roy Tuscany, the Tahoe-based foundation supports the dreams of outdoor action sports athletes by raising injury prevention awareness while providing resources and inspiration to those who suffer life-altering injuries. Lee Canyon is proud to support High Fives and all the good they do for athletes.
Nevada Donor Network
Nevada Donor Network is a federally designated 501(c)3 not-for-profit organ procurement organization (OPO) also responsible for facilitating tissue and cornea donation statewide. Founded in 1987, their core purpose is to provide hope strength, and life to more than 2 million people in the state of Nevada and thousands of potential transplant recipients across the country.
Go Mt. Charleston
Go Mt. Charleston is part of the Southern Nevada Conservancy, a 501c3 nonprofit organization based in Las Vegas, NV. Their mission is to create opportunities to discover, understand, & enjoy your public lands. Founded in 1988 as Red Rock Canyon Interpretive Association, Southern Nevada Conservancy has served the Spring Mountains since 2001 and their many programs and services have helped visitors gain a deeper understanding and appreciation of the area's culture.
Mt. Charleston Fire & Rescue
Mt. Charleston Fire & Rescue is an all-risk fire department committed to providing exceptional emergency management and response to the residents and visitors of the fire protection district. We are dedicated to fostering cooperation and awareness within the community for the advancement of safety and protection of the unique natural beauty of the Mt. Charleston area.
Get Outdoors Nevada
Get Outdoors Nevada's mission and vision is to connect Nevadans and visitors from all backgrounds and ages to the state's diverse outdoor places through discovering and experiencing education, volunteerism, and outreach programs. We are committed to preserving Nevada's public lands, urban trails, and community parks.
To learn about partnership opportunities at Lee Canyon, please contact Marketing and Sales. For more information about Lee Canyon, visit our About Us page.