Mountain bikE Beginner guide
We've pulled together a bunch of great information in this mountain bike beginner guide for you.
KNOW THE CODE. IT'S YOUR RESPONSIBILITY
NSAA has developed the Mountain Biker's Responsibility Code below to help inform users about the basic information, decision-making, and actions every rider should know and take prior to and while riding on the variety of trails within a ski area's trail network.
---
PREP FOR YOUR DAY OF ESCAPE
Lee Canyon MTB opens at 10 AM. Come early! Get those runs in!
Don't let weather, obstacles, or crashes put an early end to your day. Protect your body from a range of elements and injuries with these recommended protective gear designed exclusively for downhill mountain biking.
Read our blog post on what to bring with you to the mountain!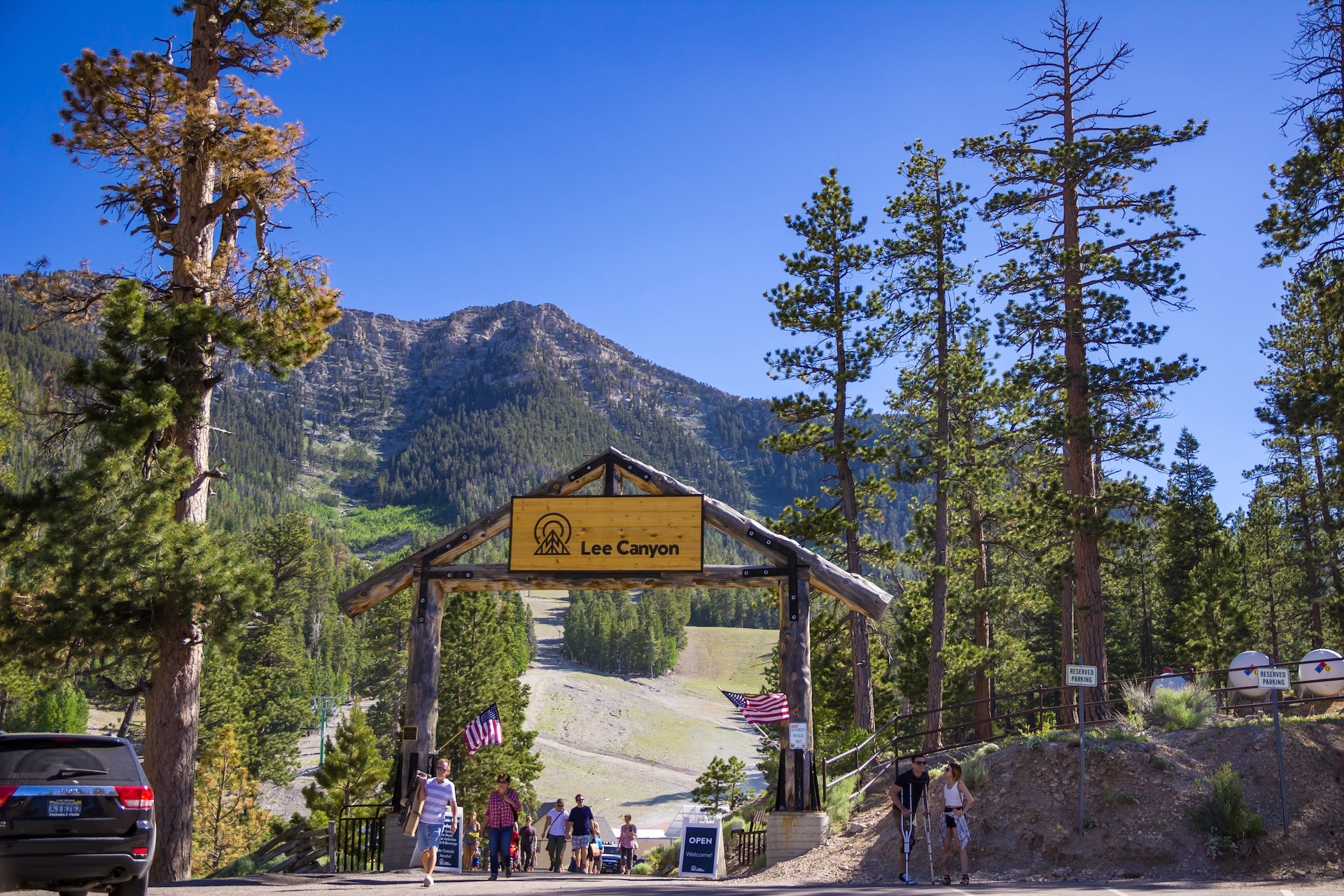 ---
EN ROUTE: WHAT TO EXPECT
Here are a few tips to make your commute safe: Check road conditions/restrictions by calling 511 or going to nvroads.com. Expect the drive to be about one hour. Start with a full tank of gas. Watch for wildlife as you drive up Lee Canyon Road.
Learn more tips for getting to Lee Canyon
---
ON THE MOUNTAIN: YOU'VE ARRIVED! WHAT'S NEXT?
PRINT YOUR PASSES AT A PICK-UP BOX
Your lift tickets & season passes can be picked up from one of our Pick-Up Boxes – a touchless pass printing kiosk – conveniently located outside. Using your phone or printed email, simply scan the QR code from your confirmation email at the Pick-Up Box (PUB).
The PUB will print all passes in your order in the form of RFID lift access cards. These reloadable cards can be reused every season & every time you purchase a pass with us your access will get reloaded to these cards.
CHECK IN FOR YOUR LESSON EARLY
Check-in for lessons and rentals can take a long time, especially during weekends and holiday periods. Plan to get checked in for your lesson 30 minutes ahead of time and be ready no less than 15 minutes prior. Keep in mind that late arrivals for lessons are not guaranteed participation and may need to be rescheduled to another day. Pull up your confirmation email before you arrive for all the details so you can plan your arrival accordingly.
MAKE A PLAN WITH YOUR GROUP
The busiest times in our lodges tend to be from 11:30 AM – 1:00 PM, so consider grabbing an early lunch and bringing a snack to munch on the chairlift to skirt the midday lunch rush. Talk with your group about picking a location & a time to meet up, even if it's just a quick check-in.
---
THE DAY IS DONE: NOW WHAT?
RETURN YOUR RENTED GEAR
Please bring your gear back to the rental shop.
MEET UP WITH YOUR GROUP
All lessons will end next to the yurt in the base area.  So it's a good idea to have a plan for finding your group after the lesson. If you need help finding your group, check in with any staff member at any time and they will assist you.
UNWIND WITH A BITE TO EAT & A BEVERAGE
The end of the day is often the best time for a good meal to recharge or grab a beverage & share stories from the day. Check out our delicious on-mountain dining options.
EXPLORE OTHER ACTIVITIES
We have other activities on the mountain that include disc golf, axe throwing, archery, & exploring our nature trail that connects with the Bristlecone Trail.
Still need help? Our staff is happy to help if you're having trouble. If it all seems overwhelming don't worry. We're here to help you enjoy your Lee Canyon escape, so don't hesitate to reach out to us via the chat feature on this site.