RESORT POLICIES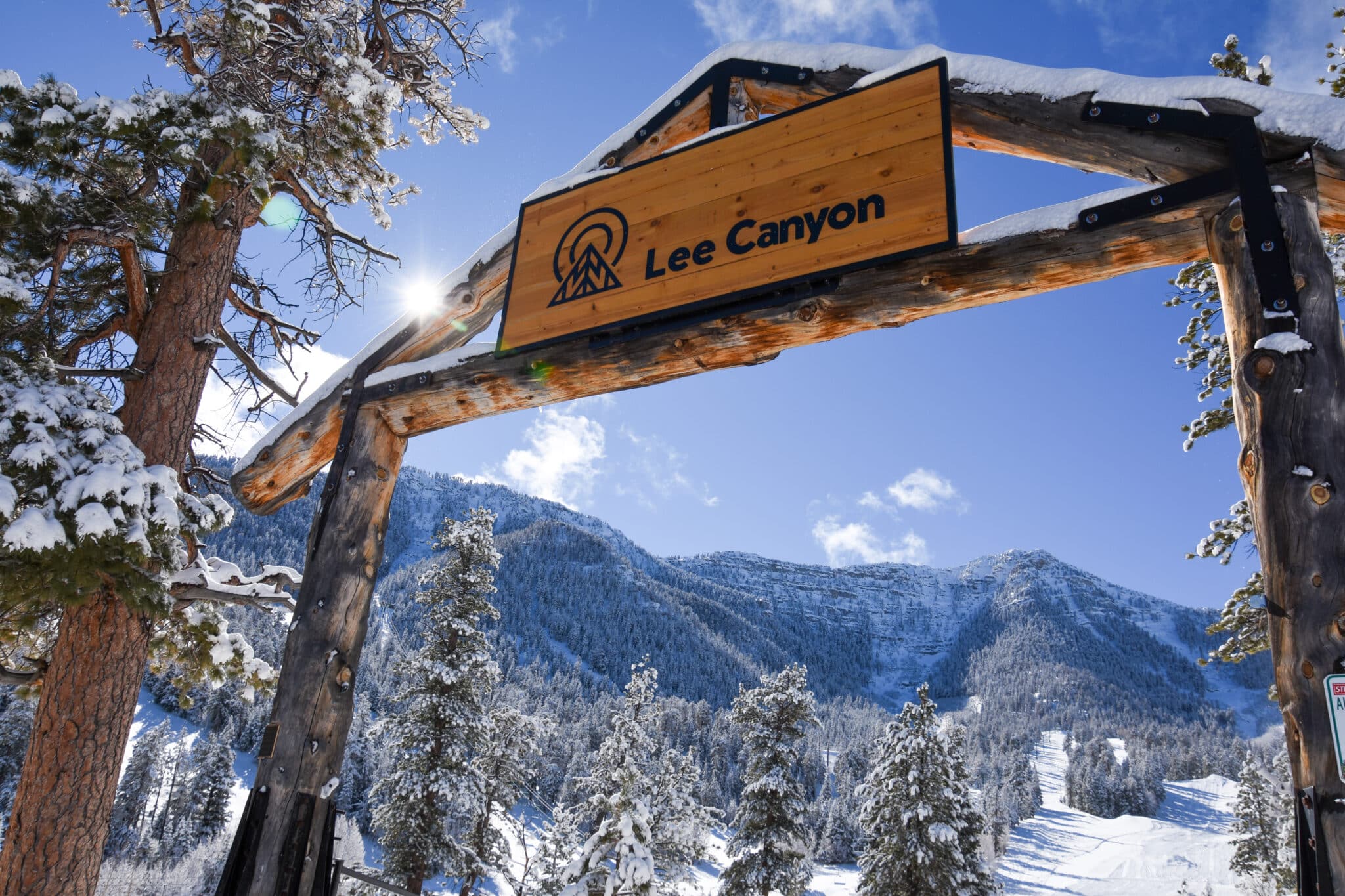 Several resort policies can be found below. Don't see an answer you need? Try chatting with us or stopping by the pass office.
Lee Canyon reserves the right to modify, change, or suspend these policies at any time.
PROHIBITED ITEMS
Smoking
Lee Canyon is committed to making our resort a healthier place to play, work, and enjoy the natural environment. No smoking is allowed anywhere inside the resort. For the purposes of this policy, "smoking" and "tobacco use" are defined to include: cigarettes, cigars, pipes, and any other smoking product or device.
Drugs & Alchohol
Due to our contract with the US Forest Service, we have a strict policy against substances at our resort; we ask that you please respect our policy. The legalization of marijuana does not allow for use in open areas or in any public spaces, so we ask that you refrain from using on our property.
Please be aware that your right to possess and use marijuana, in any form, in Nevada does not apply when you are on federal land. All facilities at Lee Canyon, including the parking lots, are 100% located on US Forrest Land. The use, transport, and possession of marijuana is illegal on national forests and other federal lands.
Outside Food & Drink
No outside food or drink is permitted inside the resort. All guests will be asked to dispose of these items or return them to your car.
UPHILL TRAVEL
Obey All Avalanche Closures!
Lee Canyon and other ski areas have seen an increase in uphill travelers within the ski area boundaries. Uphill travel includes hikers, skinning with skis or split-board, and snowshoers. While uphill travel in the ski area boundary may seem harmless, it creates safety concerns for uphill and downhill recreationists, ski area operations, and ski area staff when the area is open and after hours/pre-opening when the area is being maintained with heavy machinery, and at times, explosives for avalanche mitigation including military artillery. Uphill travel is not permitted at many ski areas for these reasons.
Lee Canyon (the "ski area") and the United States Forest Service ("USFS") encourage the use of public lands. The ski area is located on public land and operates an alpine ski area through a Special Use Permit granted from the USFS. The uphill travel policy reflects our commitment to seek a balance between mitigating safety concerns of uphill travel as a recreation use within the downhill ski area/Special Use Permit area with the reasonable needs we have in operating a sustainable and successful ski area.
Getting Access:
A complimentary "Uphill" Pass must be picked up at Guest Services upon arrival.
Access to the ski area permit area or trails at any time, with or without a day pass/season pass, is at your own risk and you assume all risks associated with your use of ski area property. Such risks include falling and downed trees or limbs, deep snow conditions and tree wells, unstable snow and ice conditions including but not limited to slides and avalanches, wildlife encounters, snowmaking operations, snowmobiles, snow cats, bare spots, rocks, stumps, changing weather conditions, collision with natural, man-made objects or other skiers.
The ski area is a mountain environment that requires your highest alertness, common sense, and caution at all times. Read and obey all signs and rope lines. If you become lost or injured after normal ski area operating hours or outside the ski area permit boundary, assistance, and medical care may be limited and take a long time to arrive. You may be held responsible for the cost of search and rescue.
Uphill Travel Protocol
Check uphill travel information and status on our website before arriving at the ski area. On arrival at the ski area, double-check the uphill travel status by reviewing the base area and on-mountain signage before and during the ascent. Closed trails and terrain may not be marked or signed from the top or bottom of the trail but information regarding closures can be found by checking with Lee Canyon Ski Patrol. It is your obligation to be sure you are using only open trails and terrain.
Follow designated uphill routes
Yield and steer clear of downhill users and ski area machinery, i.e. grooming machines and snowmobiles, until moving entities are well away from you. Adhere to the Skier Responsibility Code to avoid conflict with downhill users and ski area personnel. Stay to the side of the trail when ascending and off of freshly groomed areas during ascent or descent.
Access to the terrain park is prohibited outside of normal operating hours. Features may not be fully constructed, maintained, or tested, and snowmaking or other maintenance operations may be ongoing at any time. Snow grooming equipment and personnel may be working in the park outside of normal operating hours.
Dogs are NOT permitted within the ski area boundary, i.e. on the ski runs or in the base area.
If traveling in the ski area in the dark, fluorescent and/or reflective clothing is highly recommended. Use a headlamp or flashlight.
If your presence in the ski area permit boundary presents a hazard or impedes maintenance operations as determined by ski area staff, you may be directed by staff to use a different location or route. You must follow such directions.
Even if you are headed uphill, you may be asked to exit the ski area trails when Ski Patrol conducts its evening sweep at closing time. You may re-enter the ski area trails after the mountain has been cleared by Ski Patrol.
If you pack it in, pack it out. Help keep the Spring Mountain National Recreational Area clean for all.
Within the Lee Canyon Special Use Permit area, uphill travel is permitted on designated routes under conditions that don't adversely impact avalanche mitigation, grooming, snowmaking, parking, snow removal, maintenance, or other ski area operations. Uphill travel and downhill recreation by uphill travelers is restricted within the ski area boundary to designated uphill routes and open downhill trails or areas. Specific uphill routes can change or may be closed at any time due to safety concerns or hazardous conditions.
Designated Uphill Routes
Sherwood Chair to Dolomite Ridge: Ascend Blackjack on right edge of trail (looker's right), then connect to left edge of High Roller. Exit through High Roller gate at top of High Roller/Keno.
Bluebird Chair to Three Springs, Bristlecone Ridge or Westbowl: Ascend the Strip on right edge of trail (looker's right), then connect to right edge of Bimbo until you re-connect to the Strip. Exit through Three Springs, Mystic, or West Bowl gates.
View our maps.
DRONE POLICY
Any violation of the following resort policies may involve suspension of your resort access privileges including the revocation of your day pass or season pass and could include permanent denial of access to the resort. The unauthorized use of any drone equipment may subject violators to any damages, including, but not limited to, damages for violations of privacy and/or physical or personal injuries or property damage, as well as regulatory fines and legal fees.
Out of safety concerns for guests, employees, and resort property, as well as concerns for individual privacy, Lee Canyon prohibits the operation or use of unmanned aerial systems, or drones, by anyone including recreational users and hobbyists – without prior written authorization from the resort. This prohibition includes drones used for filming or videotaping, as well as any drone use by media or journalists operating above or within Lee Canyon's operational boundaries. Examples of specific hazards include the danger to operating chairlifts and interference with medical evacuation helicopters.
This prohibition on drone operations or use extends to any drones launched or operated from resort property, as well as drones launched from private property outside of the resort boundaries which may then enter the airspace above the resort. Please contact [email protected] if you have any questions or if you seek prior authorization to operate any aerial drones. Any authorized operation of aerial drones may be governed by Federal Aviation Administration (FAA) rules and regulations, local law enforcement, and / or U.S. Forest Service rules, as well as those policies separately established by this Resort.
PET POLICY
During Winter Operations
No pets are allowed past the entry arch & gates. We do not recommend leaving pets in or tied to a vehicle. We will report any significant concerns for animal welfare to our local animal control.
Service animals are allowed on patios, pedestrian areas, paved corridors, and indoors. No service pet is allowed on the snow, slopes, or lifts.
Service animal means any animal that is trained to do work or perform tasks for, and to assist, an individual with a disability. All other animals, including emotional support, comfort, or companion animals, are not considered service animals.
During Summer Operations
Pets are allowed on the property as long as they are well-behaved, on a leash, and never left unattended by their owner. We do not recommend leaving pets in or tied to a vehicle. We will report any significant concerns for animal welfare to our local animal control.
Leashed pets are welcome to ride our scenic chair rides at the discretion & sole liability of their owners.
Pets are not allowed on any of our mountain bike trails.
Pets are not allowed inside any building or restaurant – but they can enjoy our patios & decks. Service animals are allowed indoors. Service animal means any animal that is trained to do work or perform tasks for, and to assist, an individual with a disability. All other animals, including emotional support, comfort, or companion animals, are not considered service animals.